The Society sat down with musicians in December 2015 to discuss the idea of a CD of Burns songs in Estonian. Since then we have been on the lookout for ways to make this CD happen.
SILVER SPONSORS:
John Ross, a private person (a Scott living in Estonia)
OÜ Ranna-Villa http://www.highlandcattle.ee (breeds HC and has a lovely cafeteria in Kuressaare)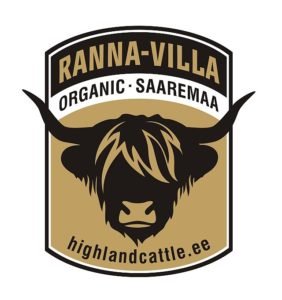 Kind supporters:
Burns Club 100 £ Sponsors:
Helensburgh Burns Club, Scotland
Dumbarton Burns Club, Scotland
Burns Club of London, England
Dalry Burns Club, Scotland
A big thank you to:
Simpson  Byglass from Scotland, Aberdeen
Eric Ferguson from Netherlands
Aran Farming  http://aranfarming.eu
We thank each one of you who has supported this CD via fundraisers or by pre-purchasing the CD!
Can you support the CD and help to promote Burns in Estonia, please look HERE.  Thank you!
With Transferwise the transfer is fast, reliable and with no hidden fees –  www.transferwise.com
The bank account nr of Eesti Shoti Kultuuriselts is IBAN EE502200221063918853
Last but not least:
A lottery at Burns Supper in Haapsalu in January 2016
A fundraiser in Estonia (Hooandja) in November 2016
A fundraiser in UK (Crowdfunder) in November 2016
A lottery at a summer party in June 2017 (We heard a lecture on "The Scottish mercenary forces under the Swedish crown in Estonia on the 16th century."  At one point in history there were about 4000 Scots in Estonia. Want to know more about it ? Write to us, we know someone who has studied this in great depth.)
 OÜ ScottEst auctioned collection "Upcycled with Estonian Tartan" at Burns Supper January 2018.